Our Courses
One on one training available. Reasonable rates and training tailored to your needs. Call now to improve your computing confidence!
Make a start today! Ph: 0498 519 444
Microsoft Excel Course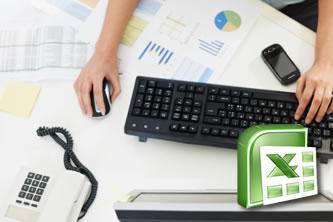 Learn the basics of using Excel and find out how easy it is to professionally organise, process and calculate data using simple formulas in a spreadsheet system.
After this lesson you will have the knowledge and skills to be able to prepare a simple home or business budget, create an invoice with calculations included, create charts or even a simple cash book.
This course is recommended for the home or business user.
Topics Covered:
Navigating the Excel environment
Creating and editing a simple spreadsheet
Formatting spreadsheet data
Creating simple formulas to assist with calculations
Creating charts
Printing your excel spreadsheet
---
Microsoft Word Course
This basic one day course is highly recommended for anyone using a computer. Get the confidence to be able to use features available in Word that will enable you to professionally produce your very own documents – letter, flyers, invitations, booklets etc. Learn how to format documents, insert borders and pictures, create and use tables etc. This course is thoroughly recommended for anyone using a computer.
Topics Covered:
Create, edit and save documents
Font formatting, borders & shading
Inserting graphics into a documents
Learn how to copy, paste and move text and graphics
Create and use tables and tabs
Paragraph formatting, line spacing, inserting bullets etc
Printing documents
---
Basic Computing Course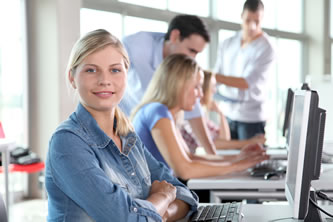 Get the confidence to navigate easily around your computer, save and manage your files, create folders, print documents & understand simple computing terminology. This is an excellent basic course recommended to anyone who does not know how to operate or navigate around the computer and who would like to have the confidence to do so. This course will provide the foundation to move on to other computer courses. Thoroughly recommended for the beginner, absolute beginner or simply as a refresher course.
Topics Covered:
Navigating the Windows environment
Creating and saving documents
Managing your files by creating folders
Printing documents
Understanding computer terminology in simple terms
Using the Help and Search feature
---
Access the Internet Course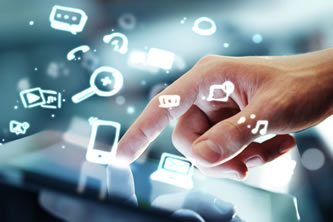 A hands on course to help you confidently get online. Learn how to navigate around the internet to access websites and learn tips on how to search for information or book that flight that is on special!
After this course you will be able to access the internet with confidence and be able to navigate to websites or information available on the World Wide Web. You will be amazed what information is out there! This course is suitable for those you are currently using the internet or for the beginner.
Topics Covered:
What is the internet and how does it work
Internet terminology explained
Keys to searching the internet
How to access websites and information
Printing internet information
Navigating around a website
---
Email Basics Course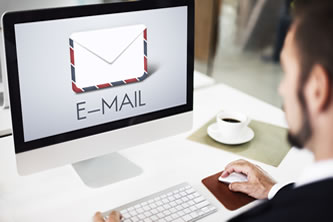 Learn how to keep in contact with family and friends. This course is suitable for the beginner or for anybody using the email system. Learn how to send and reply to emails, including sending email attachments. You will also learn how to set up a contacts list, forward emails, send an email to a number of people etc.
By the end of the lesson you will have access to your own email account and confidently know how to use email as a form of communication.
Topics Covered:
Setting up an email account
Email terminology made simple
Sending, replying and forwarding emails.
How to attach a document/photo to your email
Setting up an email contacts list.
Organising and managing your mail
---
MYOB Basics + BAS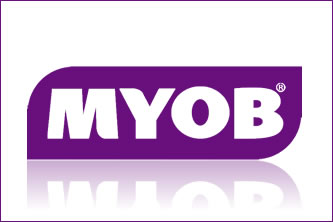 Bookkeeping made simple with MYOB. This short course is designed for those who would like to improve their skills, knowledge and confidence in using MYOB. It is an excellent basic or refresher course for those who would like to get the computer to do the bookkeeping for them!
After completing this course you will have the confidence to record everyday business transactions with the ability to print up reports, record the GST and produce a BAS (Business Activity Statement). Understanding the concepts of basic bookkeeping principles is also taught during this course.
Topics covered:
Entering cash payments & receipts & reconciling the bank account
Entering purchases and sales on credit (Debtors & Creditors)
Creating and printing invoices
Recording and printing GST Collected and Paid
Printing reports such as Profit & Loss and Balance Sheet
Preparing the Business Activity Statement
Some MYOB feedback: "I have gained knowledge on how to use the basic skills in MYOB. I enjoyed having Ourania as a teacher because she explained everything to her class clearly so we understood and it was easy to ask her questions if I felt a bit lost. She is the best!" From Heidi
"This course helped me a lot. Job well done Ourania! We learned a lot and will help us open up new opportunities in our life." From Janet
---
Facebook Training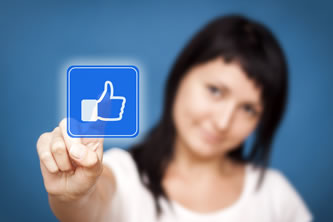 Facebook for Beginners (Personal Users)
Learn the basics and get the confidence in using Facebook. Stay in contact with family & friends, create a private event and invite family and friends, join local interest groups, follow personal interest pages etc. This course focuses on the personal user and is suitable for those already using Facebook and for those who would like support in setting up a Facebook account. If you have wondered what Facebook is all about, then this course is also for you.
Topics covered include:
Creating a Facebook account
Following company/Personal Interest Pages
How to use Facebook covering:
Timeline & Newsfeed
Posting & Messaging
Facebook settings:
Privacy and Notifications
Unfollowing/Removing Friends and Pages
How to find and add friends
How to create events and groups.
---
Managing Computer Files and Folders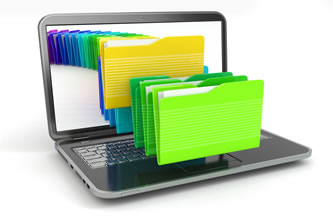 This course focuses on managing your computer files and folders. Have you ever saved a file and then not been able to find it? Are you wanting to organise all of your holiday and birthday photos into special folders? This step by step course will take you through the correct procedure for saving your computer files and being aware of where they can be located.
You will learn how to create, manage, rename and delete files and folders and also how to cut, copy and paste files from one folder to another.
This course is thoroughly recommended for any computer user as managing computer files and folders is an integral part of the computing process.